SEAN CONNERY ORIGINAL HAND-SIGNED ALBUM PAGE 007 JAMES BOND 1966 WithPROVENANCE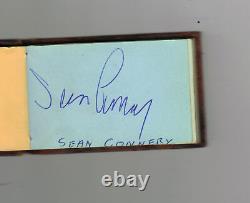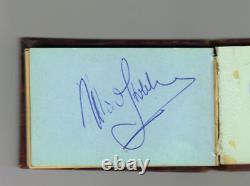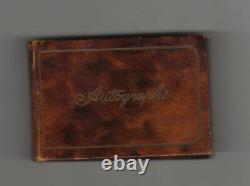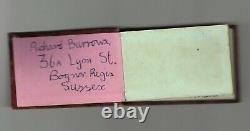 A 3" X 2" ORIGINAL HAND-SIGNED ALBUM PAGE. ALL THESE AUTOGRAPHS WERE OBTAINED BY THE OWNER OF THIS SMALL AUTOGRAPH BOOK, RICHARD BURROWS OF BOGNOR REGIS. HERE WE HAVE AN ORIGINAL HAND-SIGNED AUTOGRAPH BY THE LEGENDARY ACTOR OF JAMES BOND 007 FAME, SEAN CONNERY. HIGHLIGHT OF THE DAY WAS THE APPEARANCE OF THREE TIMES OPEN WINNER, HENRY COTTON, MAKING HIS ONLY TOURNAMENT APPEARANCE THAT SEASON. HE WAS PARTNERED BY THE AMATEURS ANTHONY NELSON KEYS AND DERRICK PILLAGE. ON THE REVERSE SIDE, IS THE ORIGINAL HAND-SIGNED AUTOGRAPH OF THE LEGENDARY BBC TELEVISION AND RADIO PRESENTER AND ANNOUNCER, MCDONALD HOBLEY. HE WAS AT THE SAME EVENT. THE ACTUAL AUTOGRAPH BOOK IS ONLY FOR PROVENANCE AND DESCRIPTION PURPOSES, AND IS NOT INCLUDED IN THE SALE OF THE AUTOGRAPH PAGE.
OTHER AUTOGRAPHS FROM THE SAME AUTOGRAPH BOOK INCLUDE. AND THE FOLLOWING LEGENDARY CRICKETERS. PLEASE DO NOT HESITATE TO CONTACT ME FOR FURTHER DETAILS AND PHOTOS.

---